Caffeine and Wrinkles
If you have set your goals on maintaining healthy, wrinkle-free skin, you will need to change your body from the inside out. A good start is lowering your consumption of caffeinated beverages, such as coffee and sodas and other beverages. Caffeine, which is an addictive substance that is added to a lot of beverages, removes moisture from your skin. Dry skin is much more prone to developing fine lines and wrinkles. Since caffeine is also a diuretic, it also causes frequent urinations. These urinations are the cause of the depletion of moisture from your skin. Although you can add moisture to your skin by applying moisturizing lotions, it is recommended that you address the problem from its source.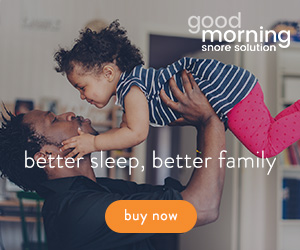 If you are really serious about having healthy skin; you should drink plenty of water, fruit juices (unprocessed) and coconut milk. These beverages will keep your skin moisturized and will help stop wrinkles and fines from developing. Since these drinks also help in keeping many of your organs healthy, your skin will look healthy and vibrant. As you may already know, numerous internal problems are reflected in the appearance of our skin.
We encourage getting rid of your beverages that contain caffeine in lieu of healthier and less problematic drinks. The numerous health issues which stem from caffeine consumption are endless and are not worth the hassle. If you are worried about quitting caffeine all at once, we recommend gradually reducing consumption until you are no longer dependent. At that point, you can substitute your caffeinated drinks with healthier alternatives.
Coffee Alternatives
Rooibos Tea
Rooibos also called 'red bush' tea is found in South Africa and has a naturally sweet, woody taste, making it a smart alternative to coffee. Bush tea is made in the same way as regular black tea, with hot water added and then milk and sugar added to taste. Rooibos has many benefits, for one Rooibos tea is full of anti-inflammatory and anti oxidant properties, Rooibos tea is helps fight cancer, aids in digestion, helps you lose weight; helps soothe stomach cramps.
Chicory coffee
Chicory root is also used as a substitute for coffee. The root is roasted to give a that dark coffee flavour we all love so much., Chicory also have a lot of awesome health benefits and is totally caffeine-free. Chicory is used as a cleansing herb to detoxify the body and can also aid in supporting digestion, relieve constipation and reduce inflammation - it's also loaded with antioxidants.
Chamomile Tea
Chamoile have been used as a sleep aid for centuries, but can be used to calm you down anytime of the day or night.
Chamomile does not contain any caffeine.Chamomile can help with mild symptoms of depression, relieve feelings of anxiety and can be used to relieve stress and can help with boosting your immune system , Did I mention Chamomile tea is delicious with honey.
Mint Tea(Peppermint,Spearmint
Is a refreshing caffeine free tea that aids in digestive health,settle stomach cramps. Mint tea also helps heal heartburns and syptoms of
ibs.The tea also contains potassium, calcium and vitamin B, which can help boost your immune system and protect against colds and flu.

Herbal coffee
Herbal coffee is made from roasted, grounded herbs,such as sassafras and dandelion - the herbs used are various, the combinations of roasted herbs really bring out the flavor that tastes similar to coffee.
Herbal Coffee recipe
1½ teaspoons cardamom seeds.
1 cinnamon stick, crushed into bits (use a mortar and pestle or pulse in a blender)
⅔ cup roasted chicory granules.
¼ cup coarse chaga.
¼ cup dandelion root.
2 tablespoons milk thistle, crusted into bits (use a mortar and pestlel or pulse in a blender)
Mix all herbs and spices together and store in an airtight container.
I would start off with a tsp to tbsp depending on how strong you like your morning brew,
add to 8oz cup of hot water, let it brew for about 10 minutes and enjoy!!!!
Click here to learn more about natural skincare remedies